Welcome to the tantra massage parlor Salon Mandala, where harmony of touch meets the care of the soul, body and senses. Relax through a massage containing oriental elements, which helps you to restore the life balance. Our massages can be experienced in our parlors located in Wrocław and Warsaw. Experienced masseuses work in both of our salons, whose goal is to provide professional massage for our clients. The prices of our services vary slightly depending on the massage salon, so we invite you to browse the price list of a parlour from Wrocław or a parlour from Warsaw.
Salon Mandala parlor is a professional tantra massage parlor, which will invite you to the world of an inner peace, love and mindful touch. Our massages are based on the traditional Asian natural medicine and Life Energy Philosophy. Tantric massage covers all parts of the human body, harmonizes physicality, emotionality, intellect and spirituality.
Our mission is to create a unique atmosphere, promote awakening of the senses, pampering of the body and the soul. We wish to create a safe and unforgettable atmosphere, which allows to forget everyday worries and encourages self-care.
We offer a wide range of tantric and relaxation massages for men, women and couples, like classic massage or Polynesian massage.
Welcome
Salon Mandala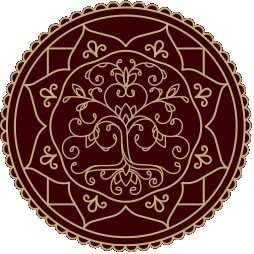 Tantric massage is a process that will introduce you to well-being, deep relaxation as well as help in solving sexual problems of both individuals and couples.
Polynesian massage is addressed to people looking for relaxation, calmness, freedom and happiness. Thanks to Hawaiian massage techniques, we help relax muscles and remove blockages and tensions accumulated inside the body. The massage is performed on the table in an atmosphere of romantic music and candlelight.
Classic massage is one of the most popular types of massage that is known and performed all over the world. It can be used in many ways, including as a relaxing, healing or stimulating massage.
Jestem bardzo zaskoczona doznaniami jakie można za jego pośrednictwem osiągnąć 😉 Jest zdecydowanie warty swojej ceny
Piękne i bardzo przyjemna miejsce. Niesamowity personel, który z dbałością podchodzi do Klienta. Jestem zachwycona:)
Moje ulubione miejsce jeśli chodzi o relaks dla ciała i ducha, gorąco pozdrawiam! 😍
Bylam dzisiaj na masażu w Salonie Mandala. Czysto, pachnąco, klimatycznie – polecam. Napewno tam wrócę 🙂
Contact us using the form